Rabbits have more taste buds than we do, and will appreciate food that actually tastes strong. Herbs are an excellent way to add that delicious taste to a meal. They can be served fresh, as well as tried, and are an excellent alternative to treats. Most herbs have medicinal properties. These properties include antibacterial or analgesic effects, action on the cardiovascular and respiratory system, digestive tract, nervous system, on muscles and on the skin in animals. Fresh herbs can be given to keep a rabbit healthy and relaxed. This does not mean that these plants will replace a visit to a rabbit-savvy veterinarian or a drug therapy when a rabbit is sick.
Herbs can also be harvested in nature and dried, before feeding to a rabbit during the winter months. They should be picked in places that are not contaminated by cat, dog or fox feces, and that are not treated with chemicals or pesticides. Many plants found outside contain toxic molecules that might be harmful, even fatal; it is this important to pick only those herbs that are safe. Don't trust that your rabbit can decide which plants are eatable, and which are not.
Some herbs that rabbits like to eat
Basil

Ocimum

basilicum

Peppermint

Mentha

piperita

Parsley

Petroselinum

hortense

Garden cress

Lepidium

sativum

Sage

Salvia

officinalis

Caraway

Carum carvi

Dill

Anethum graveolens

Oregano

Origanum vulgare

Lavender

Lavandula sp.

Comfrey

Symphytum officinale

Dandelion

Taraxacum officinale

Rosemary

Rosmarinus

officinalis

Thyme

Thymus

vulgaris

Clover

Trifolium pratense

Chamomile

Matricaria

chamomilla

Coriander, cilantro

Coriandrum sativum

Borage

Borago officinalis

Salad burnet, small burnet

Sanguisorba minor

Chervil

Cherifolium cerefolium

Lovage

Levisticum

officinale

Mustard greens

Sinapis

Tarragon

Artemesia dracunculus

Lemon balm

Melissa officinalis

Nettle

Urtica dioica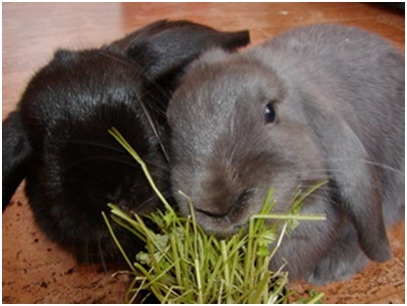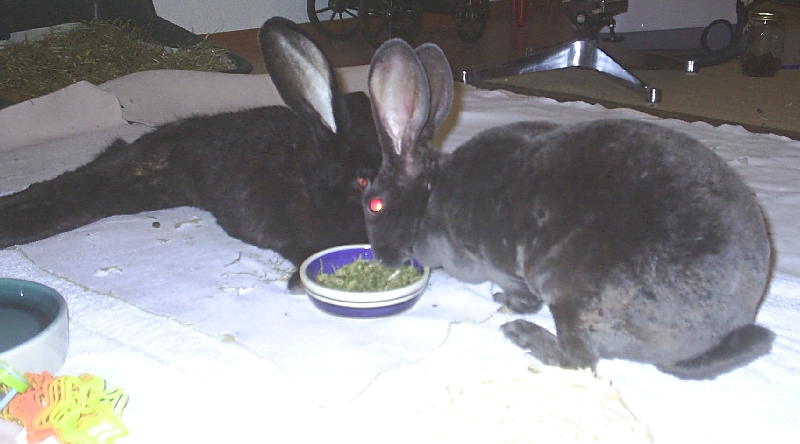 Camilla Bergstrøm - MediRabbit
Most rabbits love fresh or dried herbs.
Here, a pot of basil and a dish with dried plantain are suffering the ultimate sacrifice
.